Sign up today and receive educational resources and industry updates right in your inbox!
diagnostic imaging equipment
The Lastest Technology from Any Manufacturer
Shared Imaging manages every step of the technology lifecycle on your behalf. It starts with selecting the best technology to meet your clinical, operational and financial requirements. We don't just sell you what we have, we get you what you need – from any manufacturer. We provide this technology where you need it – whether it's located in your facility, in a modular building adjacent to your facility or in a medical coach so that you can bring care to the patient.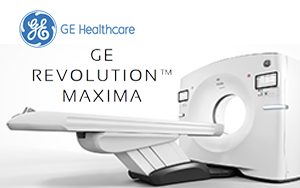 Revolution Maxima provides innovative solutions for your entire CT experience from referral to report, including an incredible new way to automate patient positioning.
read more