Product Showcase: Siemens MAGNETOM Aera 1.5T MRI
MAGNETOM Aera offers a full range of applications and helps you to provide a next level of patient care.
– Dave Stachowiak, VP, Asset Management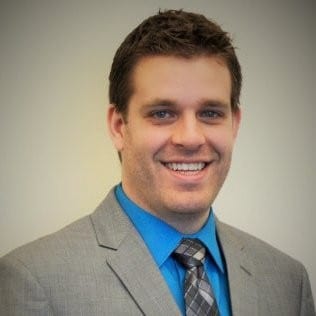 The FIRST 70 cm Tim + Dot system!
Approved for mobile configuration, the MAGNETOM Aera 1.5T MRI scanner offers a full range of applications and a roomy open bore design allowing you to reach new levels of productivity and patient care. Through the combination of Tim 4G integrated coil technology and Dot MRI software, the MAGNETOM Aera is one of the most advanced 1.5T MRI systems available on the market today.
Features
NEW in 2021, syngo MR software level XA30A includes Windows 10 capabilities
Tim 4G technology provides up to 204 coil elements that utilize up to128 channels for greater accuracy

Dot

software increases productivity by up to 50%
Tim 4G technology delivers faster acquisition and exam times
TrueForm Magnet and Gradient design enables imaging of large volumes without compromising spacial resolution or speed
Dockable table accelerates patient set-up
Patient friendly 70 cm open bore design reduces sedation rates and anxiety
Tim Application Suite; Neuro, Angio, Cardiac, Body, Onco, Breast, Ortho, Pediatric, Scientific
syngo MR; 1D/2D PACE, BLADE, iPAT, Phoenix, Inline Diffusion, WARP, MDDW, CISS, DESS, TGSE
Dot
DotGO
Advanced Diffusion
Composing syngo
GOBrain
High Performance Host Computer
Tim (204×24) XJ Gradients; 33mT/m, 125 T/m/s
Short Bore TrueForm Magnet with 70 CM Opening
Whole Body Superconductive w/ Zero Helium Boil-Off
Quiet Suite
Detachable Tim Table with Automatic Docking
550 lbs Maximum Patient Weight
16-Element Head/Neck DirectConnect
24-Element Spine DirectConnect
6-Element Body
4-Element Large Flex
4-Element Small Flex
16-Element Shoulder Kit (1-Large, 1-Small)
CP Extremity Coil
Liebert UPS system
Separator 45kW
Deluxe Foam Positioning Kit
Shared Imaging offers flexible solutions to ensure you are equipped with the best MRI system to enhance your patient's experience. We can customize software-level, coil package and features to meet your clinical needs. Whether you are looking for the latest in technology or a reliable system, Shared Imaging can provide you with a new, used or refurbished system from most OEMs in a mobile, modular or in-house configuration.
Our goal is to provide you the right technology in the right place at the right cost.