Shared Imaging provides solutions for long-term mammography services to hospitals, imaging centers, and clinics. A mobile mammography coach from Shared Imaging brings early breast cancer detection to the community, providing women with a more convenient option for breast cancer screening.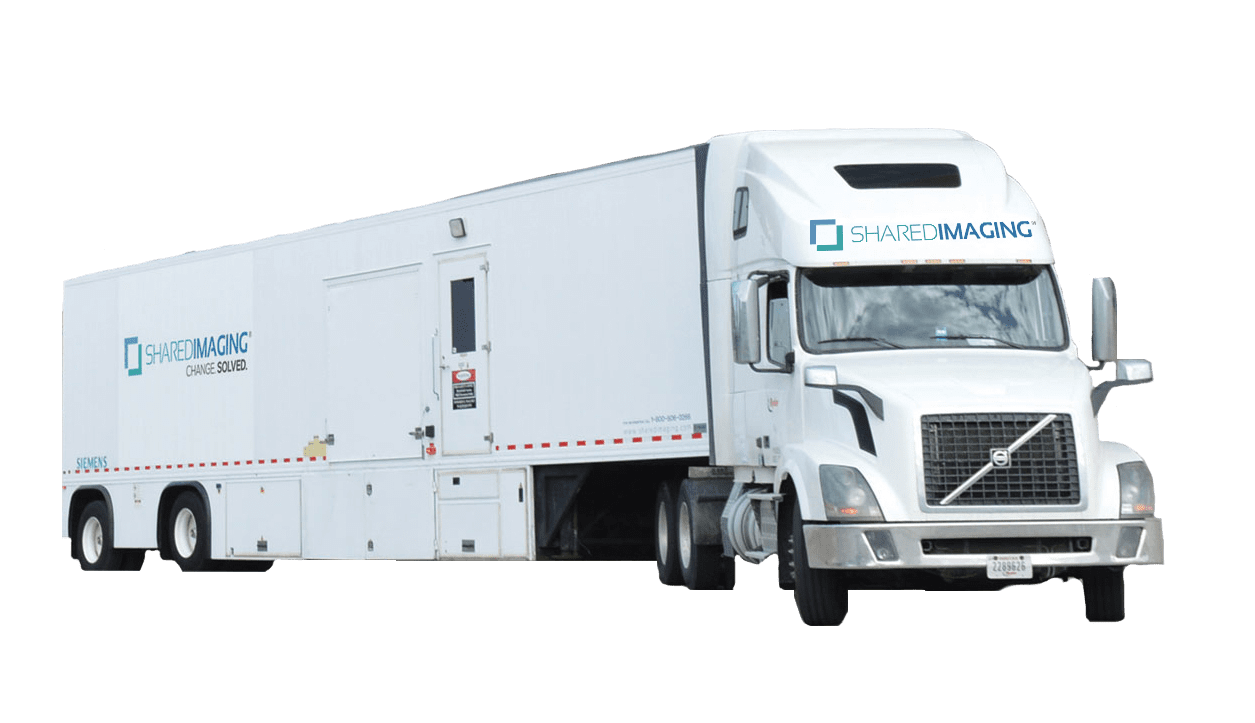 YOUR STRATEGIC PARTNER
Get the right technology where you need it most
Whether you are looking for the latest in technology or require a reliable workhorse system – Shared Imaging can provide you with a new, used or refurbished system in a mobile configuration that meets your budget.
What is Mammography?
Mammography is a specific type of breast imaging that uses low-dose X-rays to detect cancer, when it is most treatable early. Also called digital breast tomosynthesis, 3D mammography is an FDA-approved advanced technology that takes multiple images, or X-rays, at different angles to recreate a 3D picture of the breast. The multiple images of breast tissue slices give physicians a multi-plane image that makes it easier to view multiple layers of breast tissue rather than seeing all layers in one image as with traditional 2D mammography.
What is Breast Ultrasound?
A breast ultrasound is a scan that uses penetrating sound waves that do not affect or damage the tissue and cannot be heard by humans. The breast tissue deflects these waves causing echoes, which a computer uses to paint a picture of what's going on inside the breast tissue. A mass filled with liquid shows up differently than a solid mass. The detailed picture generated by the ultrasound is called a "sonogram." Ultrasounds are helpful when a lump is large enough to be easily felt, and the images can be used to further evaluate the abnormality.
A breast ultrasound can provide evidence about whether the lump is a solid mass, a cyst filled with fluid, or a combination of the two. While cysts are typically not cancerous, a solid lump may be a cancerous tumor. Healthcare professionals also use this diagnostic method to help measure the exact size and location of the lump and get a closer look at the surrounding tissue.