Product Showcase:
Siemens Biograph mCT PET/CT System
Engineered as a true dual-use solution to help grow your business.
– David Stachowiak, VP Asset Management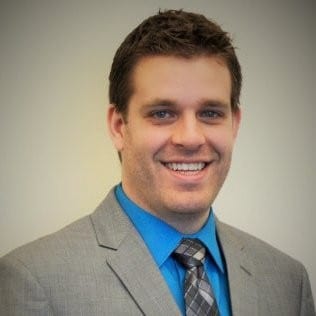 The value of PET/CT is in the details. The Biograph mCT brings reproducible quantification to molecular imaging. Designed to be a scalable PET/CT platform,  it provides the clinical flexibility you need to accommodate all patients and procedures for PET and CT. The Biograph mCT delivers excellent lesion detectability, spatial resolution and quantification accuracy allowing you to bring a higher standard of care to more patients.
Features and Benefits
Intelligently Reproducible Quantification
Quanti QC automatically performs daily system calibration and normalization ensuring day-to-day consistency in your system response.
Finest Volumetric Image Accuracy
OptisoHD Detection System sets the standard in image quality delivering industry-leading 95 mm volumetric resolution.
Minimum Dose and Maximum Speed
TrueV provides improved PET productivity and performance with axial coverage up to 22.1cm enabling either half the dose or two times the speed. Whole-body PET scans in only 5 minutes.
Engineered Clinical Flexibility
The industry's only 78 cm bore improves patient comfort and accessibility. Dual modality capabilities streamline workflow and reduce operating costs.
Time-of-Flight
syngo User Software
• CT Angio
• DynEva Card
• HD FoV
• TrueV
• Hi-REZ PET Processing
CARE (Combined Applications to Reduce Exposure)
FAST (Fully Assisting Scanner Technologies)
WorkStream4D with Asynchronous Recon
syngo Acquisition Workplace Console
• Quad Xeon 2.53 Ghz Processors, 8 GB RAM, 300 GB Storage
PET Acquisition System (ACS 4)
• Dual Xeon 3.3 GHz Processors, 64 GB RAM, 1 TB Storage
PET Reconstruction System (PRS)
• Dual Xeon 3.3 GHz QuadCore Processors, 16 GB RAM, 1 TB Storage
19" Dual Monitors w/ LCD Flat Panel Displays
Rotational speed: 120 rpm w/Rotation Time of 500 ms
Reconstructed Slice Widths: 0.6, 0.8, 1.0, 1.5, 2, 3, 4, 5, 6, 7, 8 & 10mm
Selectable kV: 70, 80, 100, 120, 140
Selectable mA: 20 to 800mA
Multi-LSO-Detector Ring System w/ 3D Acquisition and Reconstruction
• 81 Image Planes, 162 mm Axial FOV
• LSO Crystal Size: 4x4x20 mm
SOMATOM Definition AS 40-Slice CT Platform
7.3 MHU STRATON High-Performance X-ray Tube
80kW Generator
78 cm Aperture
50 cm SFOV
500 lb. Weight Capacity, 1900 mm PETCT Co-Scan Range
Shared Imaging offers flexible solutions to ensure you are equipped with the best PET/CT system to enhance your patient's experience. We can customize software packages, slice count and accessories to meet your clinical needs. Whether you are looking for the latest in technology or a reliable system, Shared Imaging can provide you with a new, used or refurbished system from most OEMs in a mobile, modular or in-house configuration.
Our goal is to provide you the right technology in the right place at the right cost.