Product Showcase:
MAGNETOM Lumina
Confidence to deliver productivity and patient satisfaction
Utilizing AI-powered image reconstruction technology and other acceleration techniques, the MAGNETOM Lumina accelerates MR scans, making them faster than ever before. By reducing overall patient slot times and boosting workflow efficiency, you can provide quality service to your patients in less time. In addition, a revolutionary in-bore infotainment and noise cancellation solution lessens patient anxiety allowing for increased comfort.
Features and Benefits
Productivity Gains
Deep Resolve AI-powered technology accelerates MR scans
Unique BioMatrix technology automatically adjusts to patient biovariability
GO technologies boost patient throughput
Turbo Suite acceleration package enables up to 50% faster clinical routine exams
Reproducible Results
myExam Assist supports highly standardized and reproducible scan procedures for more than 90% of all MRI exam requests within 10 body regions
BioMatrix Tuners adapt to challenging anatomies for excellent homogeneity and fat saturation
syngo Virtual Cockpit2 provides game-changing remote scanning support for standardized results
Patient Satisfaction
New 3T magnet with 70 cm Open Bore and large 55 x 55 x 50 cm3 FoV
Revolutionary patient infotainment solution with highly efficient noise cancellation
Patient-centered coil portfolio puts patients at greater ease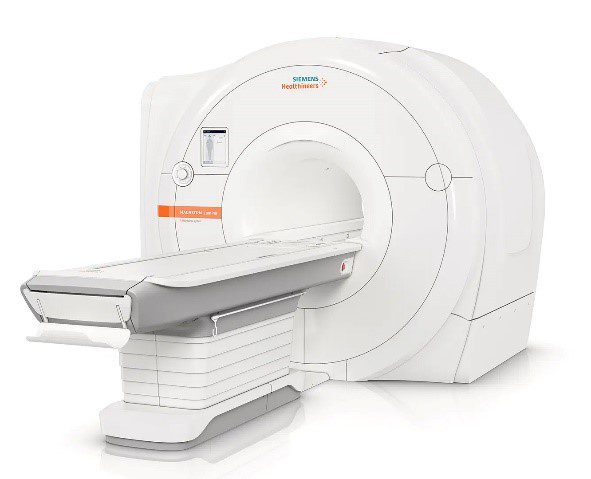 Shared Imaging offers flexible solutions to ensure you are equipped with the best MR system to enhance your patient's experience. We can customize software-level, coil package and features to meet your clinical needs. Shared Imaging can provide you with a new, used or refurbished system from most OEMs in a mobile, modular or in-house configuration.
Our goal is to provide you the right technology in the right place at the right cost.
.