SHARED.CARES. The Ronald McDonald House – Meals from the Heart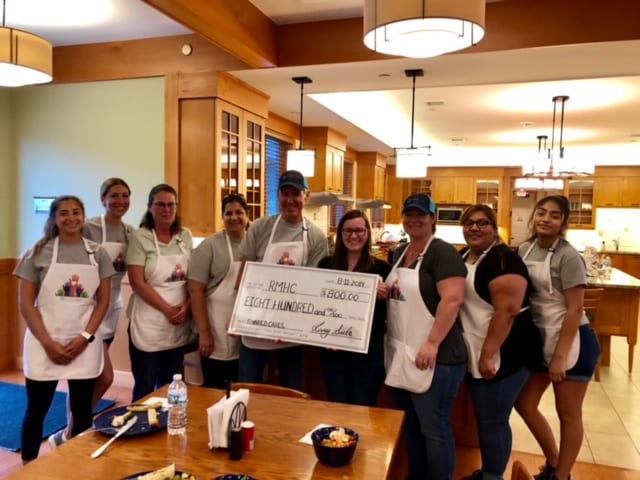 The SHARED.CARES. Meals from the Heart event at The Ronald McDonald House in Winfield, IL on August 11th was a huge success! We prepared a delicious dinner for about 20 people, donated 70 pairs of children's socks and a check for $800!!
We appreciate all the support we received for this event. From our many volunteers to the generous donors of socks, this was truly a team effort. Thanks to the winners of the Trivia Night and the Wellness Program members who chose Ronald McDonald House as their charity! This could not have been done without all of you so THANK YOU!!!