St. Jude Children's Research Hospital Fundraiser
Fall is just around the corner and with fall comes HALLOWEEN! What better way to celebrate Halloween than with a costume contest and a 50/50 raffle!
This October, SHARED.CARES. will have a HALLOWEEN COSTUME CONTEST & 50/50 RAFFLE for the St. Jude AmazonSmile wish list.
Photos need to be submitted to shared.cares@sharedimaging.com by 11/7/2022. The voting will be on 11/10/2022 via a Cognito form.
In addition to the costume contest, we wanted to make this event a bit more exciting for those who do not wish to dress up.  50/50 raffle tickets will be available for $5 each starting 10/1/2022 and the drawing will be held on 11/10/2022, same day as costume contest. 
50% of the proceeds will benefit St. Jude AmazonSmile and the other 50% will go to the lucky ticket.
Because Halloween is typically a happy time celebrated by so many children across the country, we wanted to work with a charity that helps children smile in some of the hardest times of their lives this Halloween.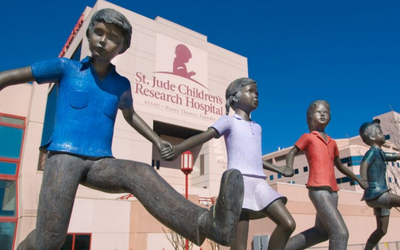 Details
Entry fee for the costume contest is $5. This can be you, your child, your significant other, a group, or even your furry friends!

Your entry includes one 50/50 raffle ticket as well as a chance to win a $100 Amazon gift card, bragging rights and a trophy!  

Email Katie Harden

kharden@sharedimaging.com

for payment information.