5th Annual Trivia For Charity Night
Our 5th annual Trivia for Charity Night was a huge success!
We watched 5 teams and 15 participants battle as the top teams changed over and over during the hour. We raised $435 and Shared Imaging matched those contributions, bringing the total charitable donation to $870.
For the second year in a row, Larry's Losers, captained by Larry Siebs, took home the W! They beat out our second-place finishers Goombazz, led by Christina Sturino.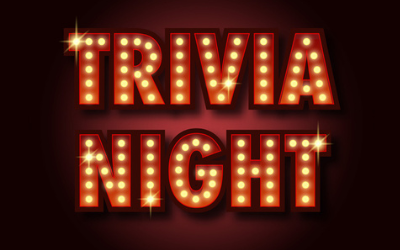 Thank you to the following team captains and their teams!
Quizzards of Oz, captained by Claudia Munoz
Team George, captained by Nibu George
Water Cooler Crew, Captained by Craig Schardt
Thank you from Alexie Carmouche, Judy Fickey and the entire Shared.Cares. team for your participation!