COVID-19: Transforming Service Lines
It's been one year since the World Health Organization declared COVID-19 a global pandemic. When we look back at how healthcare has changed in the last 12 months, the way we deliver care to patients has been affected in every way. Specialty care was hit the hardest as procedures were postponed early on in the pandemic. As specialty procedures resumed, healthcare leaders needed to adapt to procedural backlogs. Even as hospital leaders continue to take steps forward to return to "normal", the impact COVID-19 will have on service lines will be felt for years to come as it continues to transform specialty care. To better understand and prepare for the impact it will have, Advisory Board uncovered 8 ways COVID-19 is transforming service lines.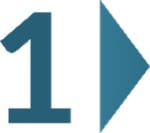 Supply and Demand Will be Uneven and Unpredictable
COVID-19 will reinvent current supply and demand expectations, requiring readiness to make continual changes. Healthcare leaders must review demand on a weekly basis and adjust productivity and volume expectations accordingly. In the short term, you can expect to see prolonged economic stress leading to care avoidance or delayed care, increasing preference for freestanding care sites and virtual visits, limited ED capacity and reduced medical tourism.

Changes to the Upstream Ecosystem Will Disrupt Referral Source Mix
COVID-19 will transform specialty care referral streams, and service line leaders will need to evaluate the impact COVID-19 has had on major upstream referring providers in their market. Healthcare leaders should analyze local and regional delays in screenings and testing to enhance utilization projections as well as connect with key referring providers to reestablish partnerships and build a future strategy.

Site-of-Care Shift of Specialty Services from the Hospital Will Accelerate but Also Fragment
Hospitals will need to have various ambulatory care sites if they want to compete in this changing landscape. Program leaders will need to reevaluate ambulatory needs and site placement to match ambulatory demand. Uncertainty in the freestanding space could alter the physical footprint of services for the community, which will change the convenience factor for the consumer. Calculating the proper ambulatory capacity will be challenging, but essential, for service line leaders moving forward.

Specialty Telehealth is Here to Stay and it Fundamentally Changes the Geographic Boundaries of Competition
Telehealth is becoming an integral part of care delivery and will change the traditional patient pathway into and through the healthcare system. Service lines should welcome this change and develop a sustainable telehealth infrastructure and long-term strategy to encourage ongoing reimbursement from payers. Telehealth requirements changed during the pandemic and geographic boundaries were redefined. If these changes remain in place, they will both enable new growth opportunities and introduce new competitors.

Pre-Pandemic Staffing Models Will no Longer Support Service Line Success
Patient needs and volumes are changing and care delivery and staffing models will need to adapt as a result. This is the time to break new ground, like flexing staff across sites based on demand, as clinicians and staff are more willing and open to changing inefficient, outdated staffing models.

Hospitals and Health Systems Should Not Take any Physician Relationships for Granted
Hospitals need to reevaluate their physician alignment strategy as aligned physicians are leaving hospitals and looking at other lucrative opportunities to reduce burnout and increase autonomy. Due to the financial toll the pandemic has taken on hospitals and health systems, they must prioritize which specialists are most critical to bring on board in the next 12 to 18 months. Service line leaders may need to hire specialists, such as respiratory therapists, that weren't a top priority in the past while at the same time maintaining existing partnerships to prevent potential breakups.

Limited Cash for Capital Purchasing Does Not Necessarily Mean Limited Leverage
Vendors are more open to discovering creative partnership opportunities and finding ways to provide value amid the pandemic. Look for other ways they can support service lines such as additional training hours and in-contract equipment upgrades. There is the potential for discounts on replacement capital and maintenance. With service line leaders focused on staying within budget rather than capital purchases right now, be sure not to miss an opportunity to cash in on a valuable deal on equipment and service.

Rationalizing Services Can No Longer Be Avoided
The grim financial picture for many hospitals and health systems due to the pandemic is forcing them to make difficult decisions on service rationalization. Low volume programs may close or consolidate to maintain quality outcomes and volume standards. Multi-hospital health systems should assess duplicate services while stand-alone community hospitals should evaluate the viability of existing offerings, but also explore new specialty services to fill a need. Across the board, program leaders will need to promote change, prioritize alternative solutions and understand the risks involved with each decision.
In short, COVID-19 will redefine the specialty care market in every aspect. Hospital leaders need to rethink everything they know about how a service line should operate. There needs to be a balance of on-site and virtual care along with more updated, efficient staffing models. Service line leaders will need to understand the impact of these shifts in care delivery and accommodate changes in care settings to stay competitive in today's healthcare market.