MOBILE MAMMOGRAPHY: Driving Breast Health
About Mobile Mammography
Shared Imaging provides mobile mammography trailers to hospitals, imaging centers, and clinics. With the choice of technology from Hologic and GE, we can customize a 2D or 3D solution to match your clinical needs. In addition, a mobile mammography coach from Shared Imaging brings early breast cancer detection to the community, providing women with a more convenient option for breast cancer screening.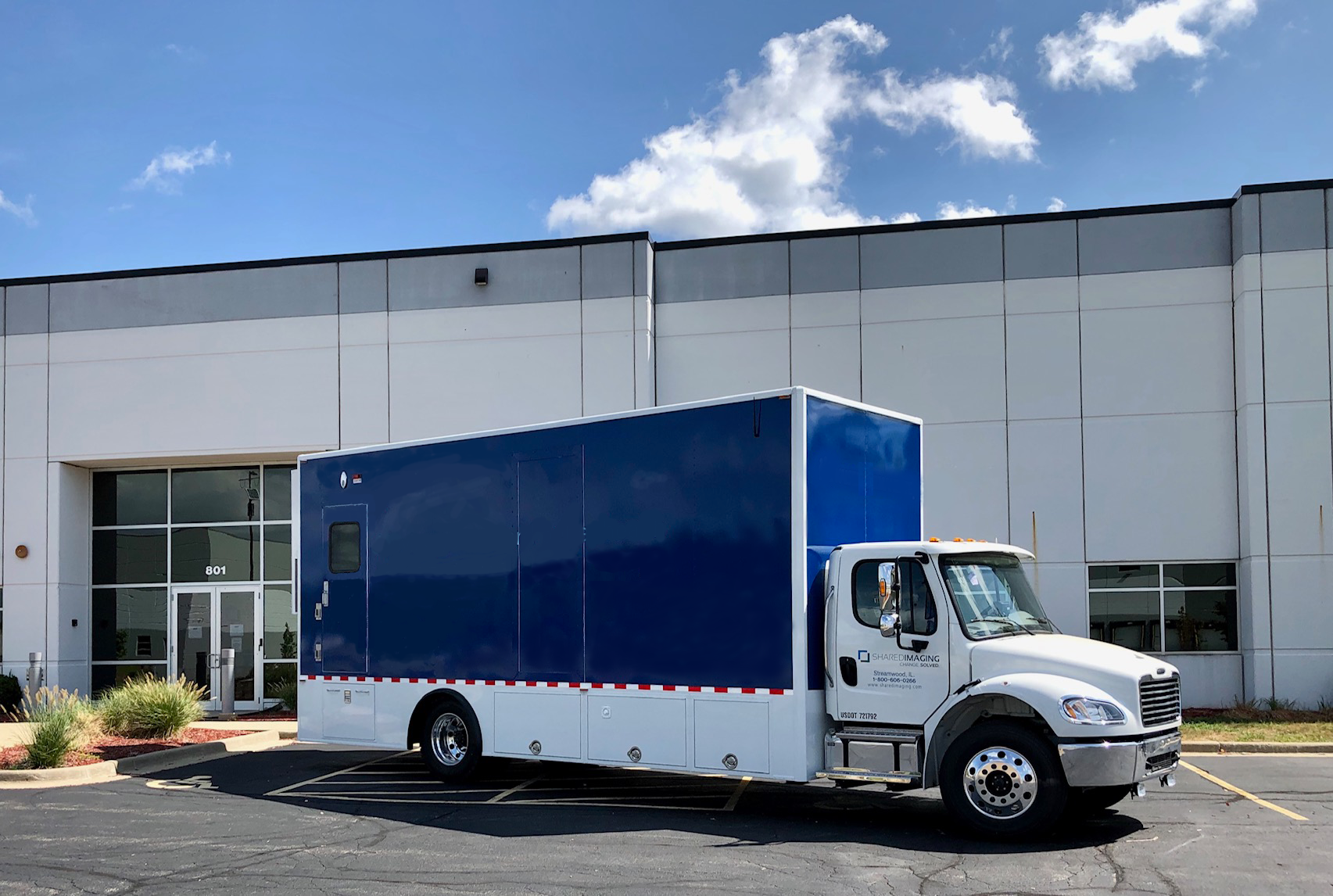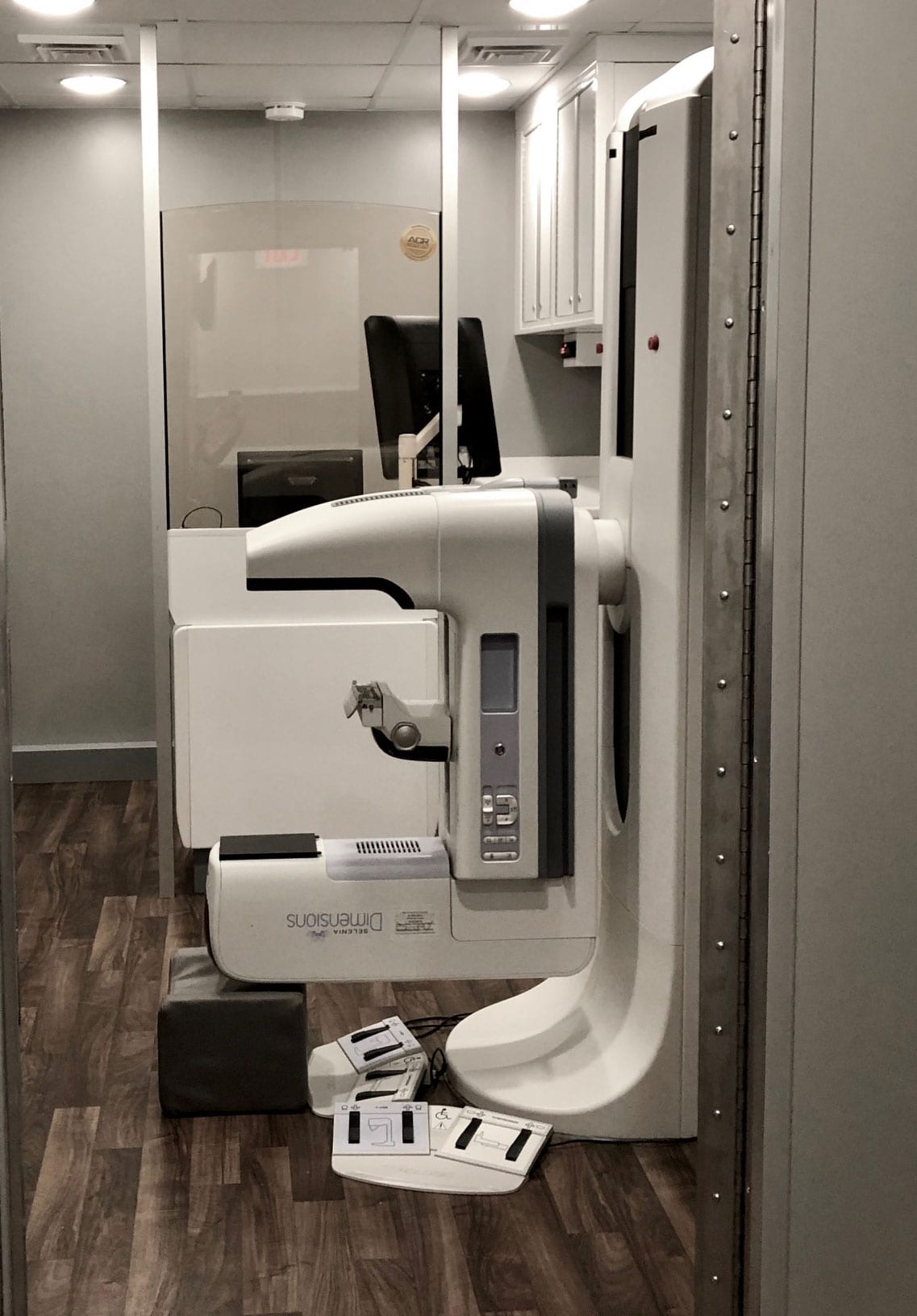 Benefits of Mobile Mammography
Aids in early detection
Expands market presence within the community
Relocatable for deployment at multiple sites
Provides convenient patient access to screenings
Increases brand exposure
Why Choose Shared Imaging
With the high demand for convenient access to care and the expectation of high-quality services by consumers – a mobile mammography coach from Shared Imaging offers the same accuracy, privacy and quality care received in-house. Shared Imaging practices proactive responsibility for on-going maintenance, repair, and maintaining the aesthetics of the interior and exterior of mobile medical coaches to ensure each coach and customer can deliver the quality of care that patients deserve.
State of the art technology sourced from Hologic and GE
Modern aesthetics to enhance the patient experience
Program specific marketing strategy and implementation tools
Fully trained, certified and licensed clinical staff as well as expert drivers available
Customized interior and exterior mobile coach options that elevate brand awareness
In-house transportation division
ServiceMax 24-hour service and maintenance coverage
Seamless integration of mobile coaches into customer imaging operations; fully compliant with all internal policies, guidelines and procedures for employees.