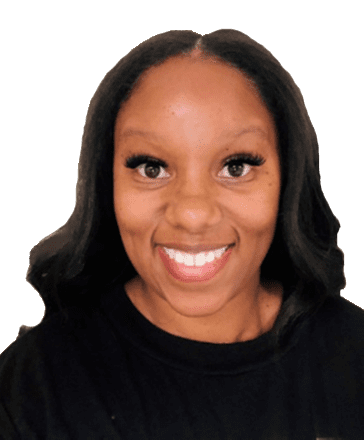 Brittney Williams joined Shared Imaging a little over a year ago in March 2022 as an MRI Technologist supporting Kaiser California's Central Valley Area, specifically Modesto and Stockton. Brittney came to Shared Imaging as a multi-disciplinary technologist (CT and MR) as well as a certified MRSO (MRI Safety Officer). She has recently joined the Shared Imaging MRI Safety Committee where pertinent safety issues are discussed and plans are developed to mitigate risks.
Since joining the team, Brittney has been instrumental in supporting Kaiser Modesto in the ACR accreditation process and she was recognized by Kaiser's Modesto Area Directors for her efforts in gathering the images and providing the information for the submission. During our Joint Commission Survey, our TJC surveyor noted, "Brittney does a great job caring for patients" also noting her awesome teamwork and collaboration.
Below are just a few examples of how Brittney creates WOW! Moments.
"I wanted to take this opportunity to tell you what a great employee you have in Brittney Williams. Our department was in a serious bind one day, with no in-house tech. With Brittney's "can-do" spirit she was able to help us with our in-house and Emergency department patients. I cannot tell you what an outstanding technologist she is… her compassion for the patients is endless and she is not afraid to do the triple and quadruple studies. She is just stellar!" – Alma Van den Raadt, MBA – Assistant Facilities Director of Imaging Services
"Brittney pushes through some amazing obstacles and demonstrates that "putting patients first" is not just a cliché in her mind. Always pleasant to work with and she pushes the schedule hard each day. I demand a lot from your team, and she never fails to impress me… Thank You!" – Matthew Shipley, CNMT – Assistant Director of Imaging Services
Please join us in thanking Brittney Williams for her continued dedicated service!
Tim WilsonTim Wilson joined the Shared Imaging family just recently in February 2022 as a Field Service Technician in Southern California. He has quickly adapted back into the mobile imaging repair and maintenance world after previously working on the team of one of...
Every quarter, we recognize an employee who we believe deserves recognition for their hard work, dedication and outstanding service to our customer by nominating them to receive our White Glove Service Award. Is there someone on the Shared Imaging team who has gone above and beyond for your organization? Let us know!