Better Patient Care through Bundled Payments
The continued rise in healthcare costs for the aging population has driven public and private payers to redesign reimbursement models that rein in spending and emphasize accountability for efficient, quality care. As fee-for-service fades away and the value-based care movement continues to dominate, alternative payment models like bundled payments are helping redefine revenue cycle management.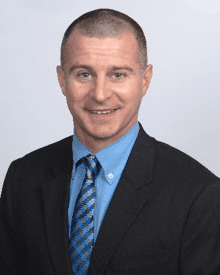 Christian Moreno
Business Development Manager
What are Bundled Payments?
Bundled payments, also known as episode payment models (EPMs) are a single, fixed price for services by 2+ providers for a specific condition over a set period of time. For example, if a patient undergoes surgery, payers traditionally reimburse the hospital, surgeon, and anesthesiologist separately for their part in the treatment. Through a bundled payment model, the payer would collectively reimburse the providers involved using a set price for the episode of care.
This payment model doesn't come without some financial risk. If the cost of care is less than the bundled payment set price, then providers can share in the savings. However, if the cost is more, participating parties lose the difference.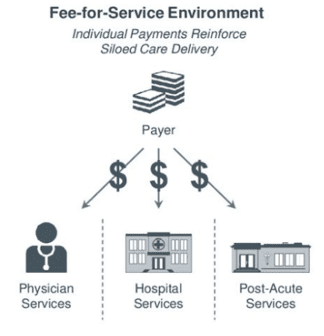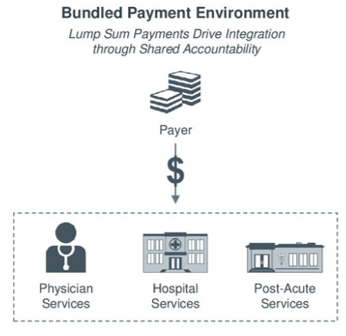 Success in a Bundled Payment Model
Bundled payment models are intended to spur coordinated care between hospitals and other providers by reducing unnecessary services that may be contributing to variations in costs. One of the keys to success with the bundled payment model is increasing provider communication.  Providers must execute efficient care coordination strategies to ensure that patients are receiving ideal care at every level to avoid adverse expenses. Hospitals also need to understand patient risk, especially those that are likely to have poor outcomes, to properly allocate resources and mitigate risk based on the patient's needs, not just the procedure.
What are the Different Types of Bundled Payment Models?
There are 3 active bundled payment models, however Bundled Payments for Care Improvement Advanced (BPCI Advanced) is the most popular bundled payment program to date. Although participation is down 16% from last year, there are currently 1,295 Medicare providers in the BCPI Advanced program. The first cohort started participation on October 1, 2018 with the second cohort starting on January 1, 2020, both running through December 31, 2023. BPCI Advanced includes 31 inpatient clinical episodes and four outpatient clinical episodes for model year 3 (MY3). At this time, CMS is not planning any additional application opportunities for the model.

Payers aiming to address the many financial and quality challenges they face when sponsoring health plans could look to bundled payments as a possible solution. They can offer your organization a number of benefits through removing inefficiencies and redundancies. This ultimately provides patients with a higher care quality, increasing transparency and offering predictable costs for patients and payers.