Price Transparency: Competing for Patients in a Cost-Conscious Market
Healthcare's shift to value-based care has an increasing number of consumers shopping around and asking for pricing of imaging exams before they are scanned. Due to high-deductible health plans (HDHPs) raising out-of-pocket expenses, patients increasingly want insight into their healthcare costs. Advisory Board found that 56% of Americans have tried to obtain their out-of-pocket cost before receiving care. What might be more surprising is that 86% of consumers rated up-front price estimates as having an impact on their decision to use a healthcare provider. Now that hospitals are required by law to post pricing online, price transparency in imaging should be on every director's radar. Let's take a look at Advisory Board's three models for providing imaging price estimates to patients.
Centralized Model
In the centralized model, the health system provides price estimates for all departments through either a price estimation team or an online tool. Many health systems and hospitals may already have a centralized process in place for providing price estimates to patients. It is important for imaging leaders to be aware of this process and know the details of how price estimates are given, by whom they are given and how often estimates are requested by patients.
Radiology-Led Model
Many imaging departments prefer to provide their own price estimates rather than relying on the centralized hospital estimates. The radiology-led model offers exactly that. Imaging programs train their radiology billing staff or technologists to provide estimates to patients. There are three primary responsibilities for the price estimation staff, and each has key requirements and responsibilities to fulfill the role.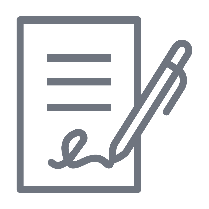 Requirements
Knowledge of managed care contract structure
Understanding of health insurance structure and element
Responsibility
Evaluate managed care contracts and estimation process
Access database to analyze past quotes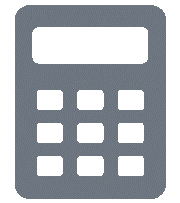 #2 Calculate Patient Responsibility
Requirements
Experience in identifying and resolving customer issues
Responsibility
Calculate patient payment responsibility
Utilize analytics and decision-support tools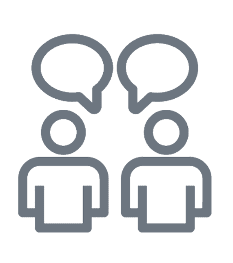 #3 Explain Complex Price Information to Patients
Requirements
Interpersonal communications and customer service skills
Ability to explain complex financial information in layman terms
Responsibility
Communicate price information to patient-facing staff
Draft communications directly to patients explaining estimates
Provide and explain price estimates to patients
Hub-and-Spoke Model
Lastly, the hub-and-spoke model allows imaging departments and hospitals to share price estimation responsibilities. The price estimation process is handled by a system-wide centralized team supported by the radiology department at certain locations. The hub-and-spoke model combines the benefits of both the centralized and radiology-led models. The imaging team is relieved of the bulk of the price estimation responsibilities and patients are still able to receive estimates directly at key imaging centers.
Every imaging department is different. With varying demand for price estimates from patients and different levels of resources for price estimation services, facilities need to determine which model best fits their specific needs. At a time when many patients find it challenging to pay out-of-pocket for healthcare, it makes sense that they would demand more information to make better decisions for their care and financial goals. Imaging departments must look to implement an appropriate model to provide accurate price estimates to their patients or risk losing them to competitors.