Getting the Most Out of Your MR Safety Program
Establishing thorough and effective screening procedures for patients is one of the most critical components of a magnetic resonance (MR) safety program to guard the safety of those preparing to undergo MR procedures. An important aspect of protecting patients and other individuals from MR system related accidents and injuries involves understanding the risks associated with the equipment as well as staying current of new research findings and safety protocols. This requires diligence and an ongoing commitment to provide the safest MR environment possible. Shared Imaging® has responded to this critical need with the creation of a MR safety program available to their imaging clients that incorporates both regulatory and industry guidelines for safety.
According to Judy Fickey, our Director of Clinical Compliance, Safety and MRSO, a well-documented MR safety program will streamline your operation in the following ways: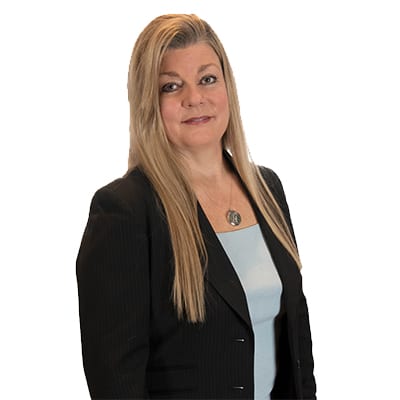 JUDY FICKEY
EMHA,R.T.(R)(MR)(M)MRSO(MRSC)
Director of Clinical Compliance, Safety and MRSO
SAVED RESOURCES
Imaging technologists should be continuously educated and orientated regarding patient & MR safety. Utilizing trained technologists through your diagnostic imaging provider means your facility can avoid additional costs needed to meet your safety guidelines. They can create, facilitate and educate independently of your imaging department in accordance to the Joint Commission, American College of Radiology and the American Board of Magnetic Resonance Safety along with your own MR safety program protocol.
IMPROVED EFFICIENCY
Site analysis, conditions assessment and systemic advisement by your internal MR Safety Officer or diagnostic imaging provider allows for proper site planning assistance and implementation of systems.  This enables your mobile, modular or in-house imaging solution to be ready to provide services upon arrival.
ENHANCED PERFORMANCE
Appointing a certified MR Safety Officer establishes protocols for uniform performance expectations of your technologists within your modalities – thus, creating a more prepared, knowledgeable and performance driven staff.
INCREASED PRODUCTIVITY
Partnering with a diagnostic imaging provider that prepares and provides important MR safety documents required by the Joint Commission saves clients the added expense and labor required to create these documents themselves.
Shared Imaging understands the importance of MR safety. As a part of our MR Safety Program core offering, we can create a Fire Department Notification document upon request. It is individually created for our contracted MR customers and customized to their specific magnetic environment. We send two printed and bound copies, one for the local fire department and one to keep in-house.
Patient safety is a top priority.
When you partner with Shared Imaging we make it OUR top priority, too.
Providing MR safety services that allow your organization to lower costs and improve outcomes is just another reason Shared Imaging is the right choice for your diagnostic imaging needs.