Mobile Mammography is the Answer
The American Cancer Society reports that only about half of U.S. women over the age of 40 get regular mammograms. With most routine mammograms being postponed during the pandemic or canceled due to patient fear, it is likely that number may be lower. Providers need to prepare for the anticipated surge in demand as breast screening services resume and patients start feeling more comfortable scheduling appointments. Now more than ever imaging programs are turning to mobile mammography to match patient demand, increase accessibility and recoup lost revenue.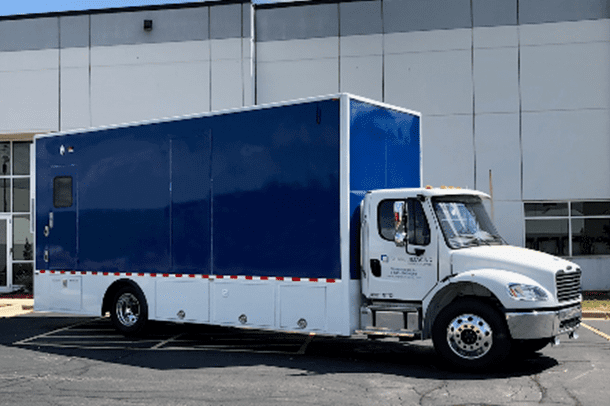 It's the Answer for the Patient…
Mobile mammography reduces barriers to breast cancer screening. It brings breast imaging to the patient; eliminating many of the obstacles faced by the underserved population such as transportation, childcare and time off from work. Mobile mammography coaches provide a safe and welcoming environment through effective sterilization procedures and outside the hospital services.
It's the Answer for the Community…
Health systems are partnering with commercial entities and employers to provide on-site mammography services. These partnerships significantly increase access to women's health services and aid in early detection within the community.
It's the Answer for the Provider…
Not only can mobile mammography boost mammography volumes, but it can also extend a hospital's reach to underserved areas and generate downstream revenue.
Mobile mammography is the answer to improve breast screening access, enhance care delivery and pave the way for growth and expansion.