Mobile Mammography is the Answer
The American Cancer Society reports that women who skip even one scheduled mammography screening before a breast cancer diagnosis face a significantly higher risk of dying from the cancer. This is a critical time as breast cancer screening rates plummeted during the pandemic. A study in the Journal of the American Medical Association found that the pandemic led to an estimated deficit of 3.9 million breast cancer screenings among U.S. adults. Numbers are rebounding and providers are nearing pre-pandemic levels as breast screening services have resumed and patients are feeling more comfortable scheduling appointments.
Now more than ever imaging programs are turning to mobile mammography to match patient demand, increase accessibility and recoup lost revenue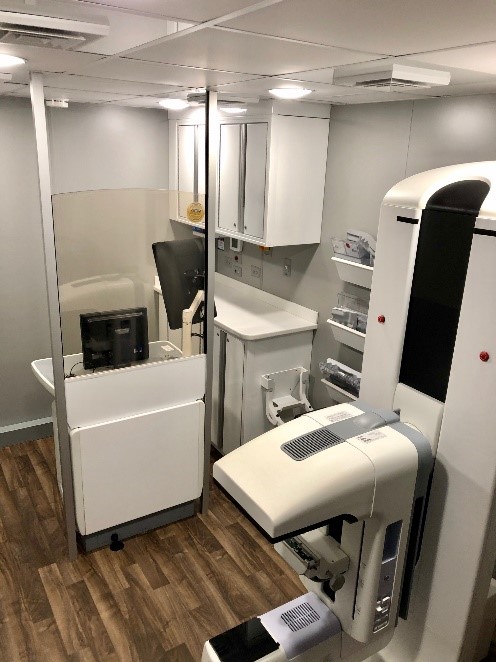 It's the Answer for the Patient…
Mobile mammography reduces barriers to breast cancer screening. It brings breast imaging to the patient; eliminating many of the obstacles faced by the underserved population such as transportation, childcare and time off from work. Mobile mammography coaches provide a safe and welcoming environment through effective sterilization procedures and outside the hospital services.
It's the Answer for the Community…
Health systems are partnering with commercial entities and employers to provide on-site mammography services. These partnerships significantly increase access to women's health services and aid in early detection within the community.
It's the Answer for the Provider…
Not only can mobile mammography boost mammography volumes, but it can also extend a hospital's reach to underserved areas and generate downstream revenue.
Mobile mammography is the answer to improve breast screening access, enhance care delivery and pave the way for growth and expansion.