Mobile Imaging: Enhancing Care Delivery
COVID-19 has changed the way healthcare is delivered. The increased focus on accessibility and quality care while minimizing viral exposure has fueled the demand for mobile imaging services. According to a Global Industry Analysts report the global mobile diagnostic imaging market is forecasted to reach $2 Billion by 2027. Hospitals and healthcare clinics find mobile MRI, CT, PET/CT and mammography to be a valuable complement to the fixed imaging modalities they offer. Mobile imaging provides the access and flexibility that hospitals and healthcare providers need to support a wide range of patient care models and growth strategies.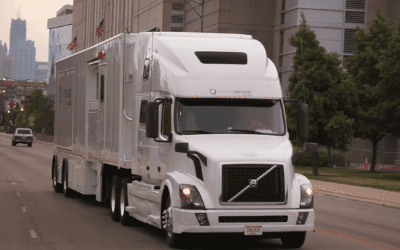 Hospitals today are turning to mobile medical coaches for several reasons.

Improve the Patient Experience
Reduce appointment wait times at fixed locations
Tackle COVID-19 concerns with outside the hospital services

 Increase Imaging Volume
Help drive new service offerings
Expand services into underserved areas

 Latest Imaging Technology
An alternative strategy to incorporate new and advanced imaging technology
More cost-effective than fixed-sites to upgrade technology

Prevent Burnout
Unique working environment
Change of scenery to break up workplace monotony
Which Type of Mobile Imaging is Right for You?

Interim
Facing a disruption in service or a need for short-term MRI, CT or PET/CT modalities? An interim solution allows facilities to maintain their current volume while they either remodel, replace or repair their current equipment.

Mobile
Experiencing capital and/or spatial constraints that are limiting capabilities? A mobile solution is an ideal way to improve imaging services without making a significant capital investment.
Advantages of Mobile Imaging
One of the major drivers for this market is the advantages mobile imaging provides for hospitals and clinics.
No large capital investment required
No build-out required, offering flexibility to each facility
Relocatable for deployment at multiple sites
Avoid spatial limitations due to existing floor plan
Full-service maintenance included
Mobile coaches are a cost-effective and targeted solution to serve a wider and broader patient population. Now more than ever, mobile imaging has emerged as a key operational strategy to improve access, enhance care delivery and pave the way for growth and expansion.
If you think mobile imaging might be a fit for you, our team is here to help. Contact us and one of our mobile imaging specialists will reach out to discuss your mobile needs.