Net Present Value: A Case Study for Cost-Effective Procurement
What is NPV?
Net Present Value (NPV) calculates the present value of cash flows at the required rate of return of your project compared to your initial investment.
Why use NPV?
NPV considers the value of money over time. By translating future cash flows into today's dollars, managers can easily compare an initial outlay of cash against the present value of the return.
Challenge
A hospital on the east coast provides full-service diagnostic imaging to their patients. With a growing number of patients seeking care at their free-standing sites, they saw the need to install a wide-bore (70cm) MRI at one of their outpatient facilities. With limited capital for this project, the hospital considered purchasing a refurbished system directly from the manufacturer or utilizing Shared Imaging's DI Revolution solution over a 60-month period.
 
Solution
Using Net Present Value comparative cost analysis, Shared Imaging was able to objectively and accurately analyze both procurement options to determine which option was the most profitable over the asset's lifespan. The hospital determined the required rate of return for this project was 3.25% and the residual value of the system at the end of the 60-month period was estimated at $210,000. With all the variables accounted for, the team was able to determine which procurement option yielded the lowest total cost of ownership. In this scenario, the 60-month functional service is $63,330 less costly in today's dollars than a cash purchase.

When making big decisions about large capital-intensive equipment, not taking the time to analyze the most cost-effective procurement option can increase costs and risk. An NPV comparative cost analysis is a crucial step in determining which option is the least costly in terms of overall cash expense throughout the planned use of an asset.
Results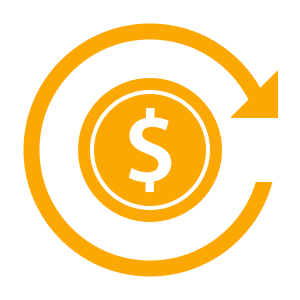 Provided a cost savings of $63,330 over the lifespan of the MRI system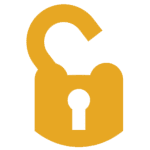 Gained the flexibility to utilize capital resources for other strategic projects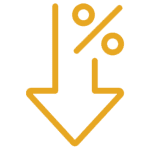 Reduced the risk of making a long-term capital investment while still providing high-end technology to their patients