Greater Accuracy. 
More accurate (PET/CT 88% vs 30% with SPECT*)
Higher specificity
– Keeps normal patients out of cath lab
– Permits more PCIs
 Improved Decisions.
Rules out CAD
Clarifies treatment path
Improves revascularization planning
 Imaging More Patients.
Better for patients with high BMI
Eliminates breast artifacts
Best choice for chemical stress exams
 Benefits of Shared Imaging®
Turnkey Solution – Latest technology, staffing, PET isotopes
Easy to Implement – As little as 1 day of service per week
High Quality – "White glove" customer service and accredited by The Joint Commission
Shared Imaging offers comprehensive diagnostic imaging solutions including the latest CT, MRI and PET technology for in-house, mobile and modular locations. Ask us about our cost-effective technology and service solutions to meet your evolving needs.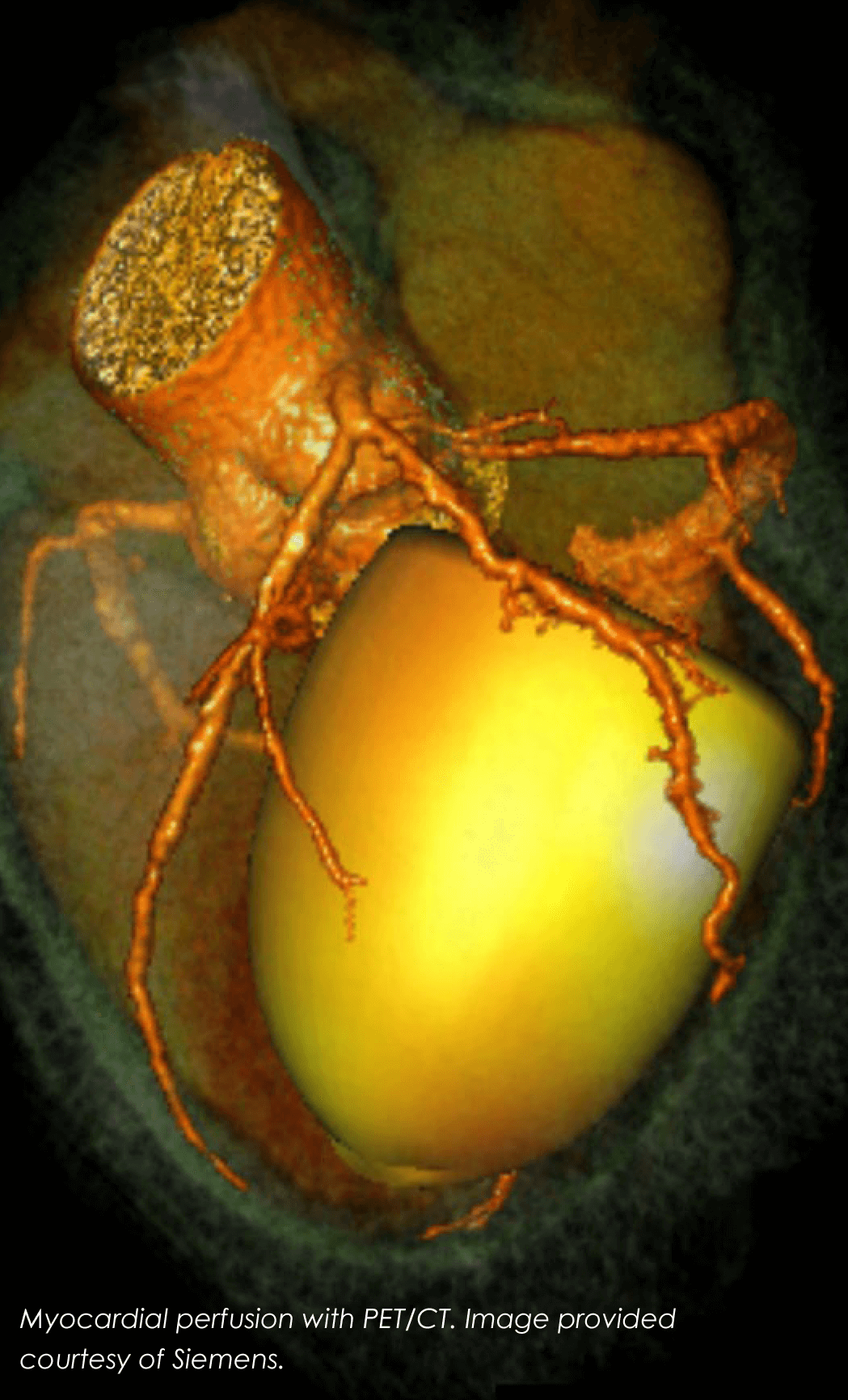 *JACC. 2015. 65(10S):A1244.
Contact us today to find out how we can assist you!