SHARED.CARES. Trivia for Charity Night
Mark your calendars for Thursday, Dec. 9th, 7:30pm central time, 5:30pm pacific time for the 4th annual Trivia For Charity Night. Due to the overwhelming success and requests for another Trivia Night, the SHARED.CARES. committee is thrilled to bring back another Trivia For Charity Night.
All Shared Imaging employees along with their friends and family members are welcome to participate, and best of all, you can be located anywhere in the United States to join-in on the fun… all you need is reliable internet connection from a PC, laptop, or tablet, or good cellular service on your smartphone.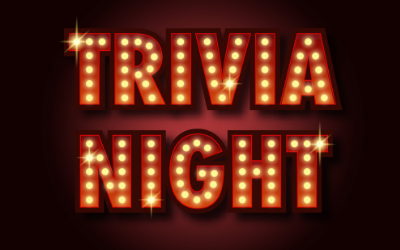 The purpose of Trivia For Charity is to create an entertaining and competitive teaming event where all Shared Imaging associates can partake, and at the same time be given the opportunity to make a meaningful financial contribution to a charitable organization of your choice. Here is how you join in on the excitement.
WHAT YOU NEED TO KNOW:
Who?
Everyone is welcome to participate!
Create a team that includes co-workers, family members and friends, or compete on your own.
Team size is limited to no more than 5 team members.
What?
Trivia contest using Crowdpurr online trivia gaming service points awarded for each correct answer. Team with the most points at the end of the contest is the winner.
$15 entry fee per contestant, if your team consists of 5 contestants, your total entry fee is $75.
All entry fee funds will be distributed to the 1st and 2nd place teams' charities of choice, 60%/40% split, with Shared Imaging providing a matching contribution.
As an added bonus… the winning team/individual will receive a $150 Amazon Gift Card and the runner-up team/individual will receive a $100 Amazon Gift Card!
Contact Judy Fickey jfickey@sharedimaging.com for the registration form. All contestants must be registered by Thursday, December 2nd.
When?
Trivia contest will take place on Thursday, Dec. 9th starting at 7:30 pm central time/5:30 pm pacific time
60-minute contest
Where?
Login to the trivia contest from anywhere in the United States, your team does not have to be in the same physical location.
Each team will be assigned a unique ID and specific login instructions prior to the start of the contest.
Contestants can use their laptop, home computer, tablet, or smartphone to access the trivia contest.
Why?
To encourage employee participation for a philanthropic cause and have some spirited fun in the process!