Smiles from Andie Sock Drive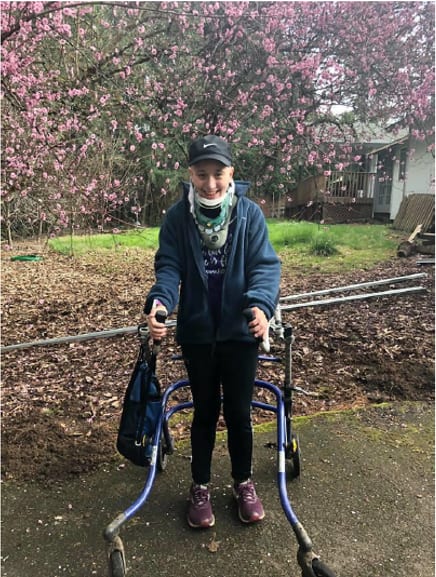 Meet 26-year-old Andie Proskus, diagnosed with a neuromuscular disease when she was a sophomore in high school. During one of her frequent hospital stays she received a fun pair of socks and decided she wanted to pay it forward and share the fun with other kids…"Smiles from Andie" was born! SHARED.CARES. is proud and excited to be partnering with "Smiles from Andie" for a sock drive in April. Andie's goal is to collect 10,000 pairs of socks. She has already collected 9,000 pairs and SHARED.CARES. hopes to collect half of her remaining goal, 500 pairs of fun and/or fuzzy socks!
Even though Andie's health continues to deteriorate, she lives by her motto, #NoExcuses, continuing her sock drive for hospitalized children.
Hospital floors are hard and cold, and just a small act of kindness can make a huge difference to a child suffering from illness or injury. Your help will warm both hearts and toes! Donate today!