Silly Socks for Tots Sock Drive
SHARED.CARES. is collecting silly socks to donate to children's hospitals across the country.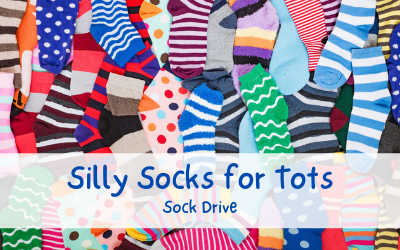 Who
Everyone is welcome and encouraged to participate.
You can send in socks

You can send in an Amazon gift card and we will shop for you
What
Sock drive for ages 2-16
Amazon wish list: https://a.co/hWQdtCu 

 (you can order stuff right from this link and have it shipped to Corporate or use this for inspiration when picking out your own gifts.

All items need to be unwrapped, brand new and in the original container due to compromised immune systems. 
When
We will be collecting unwrapped socks/gift cards from now until  February 28th
Where
Samantha DeSilva will be collecting all the socks and Amazon gift cards at her home. Please email Samantha DeSilva sdesilva@sharedimaging.com for the shipping address.
Why
To bring smiles to hospitalized children across the country.