Price Transparency: Tactics for Securing Services and Retaining Revenue
Healthcare providers continue to face mounting pressures from price-sensitive patients and policymakers to share price information prior to delivering services. Due to high-deductible health plans (HDHPs) raising out-of-pocket expenses, patients increasingly want insight into their healthcare costs. Advisory Board found that 86% of consumers rated up-front price estimates as having an impact on their decision to use a healthcare provider. Despite the tremendous pushback, hospitals will be required by law to post pricing online by January 1, 2021. With that said, price transparency should be top of mind for healthcare professionals. Whether you are just getting started or well on your way to preparing for the mandate, here are three tactics to include in your readiness plan so you can hit the ground running in 2021.

Make Strategic Charge Description Master Adjustments
Make Strategic Charge Description Master Adjustments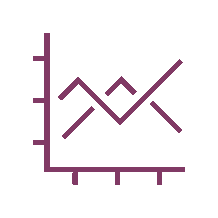 Maintaining an accurate hospital charge description master is key to revenue integrity. The most common mistake organizations make is how they make annual charge adjustments. Hospitals will often apply an across-the-board percentage increase to services on the charge description master (CDM), which can cause charges to be excessively higher than a hospital's costs or market averages. This is not the way organizations should be adjusting their CDM. Instead, hospitals should align charges with the cost of service and/or with relevant market data. This requires a strong CDM management process along with software that compares an organization's charges with its own cost information as well as local and national benchmarks.

Implement Technology for Out-of-Pocket Estimate Advantage
Implement Technology for Out-of-Pocket Estimate Advantage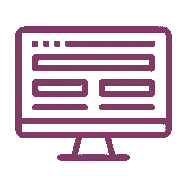 Hospitals and health systems can benefit from investing in price-estimation technology to meet the growing number of price-sensitive consumers. Price transparency technology allows providers to deliver a reasonably accurate estimate, giving them a competitive advantage and avoiding the pitfall of quoting charges. Hospitals that quote charges tend to have a hard time explaining how the charge information relates to the amount the patient owes, which is a bad formula for procuring services in a price-conscious market.
Price estimation technology is most accurate for high-volume outpatient services, such as imaging and simple procedures like colonoscopy, endoscopy and physical therapy evaluations. In more complex situations like emergency and inpatient services, price estimates become increasingly inaccurate and alternative estimation processes are needed to fill the gaps.

Centralize the Price Conversation
Centralize the Price Conversation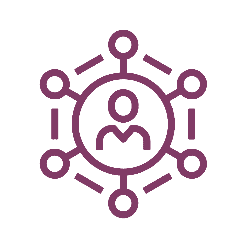 In a cost-conscious market, healthcare leaders need to focus on building a strong value proposition for price sensitive consumers. Moving price estimate conversations to a central location gives hospitals and health systems the best opportunity to build a customer service culture focused on educating patients. Organizations can easily define training standards and staff knowledge requirements to ensure a high quality of service. Patient access staff and frontline personnel need to be equipped with the knowledge to convey how charges, allowed amounts, deductibles, co-insurance, co-payments and out-of-pocket maximums work together to produce an out-of-pocket price. Arming staff with the necessary tools will go a long way in securing services. A strong centralized price estimate team will build consumer confidence and help capture cost-sensitive patients.
This strategy obviously involves some risk. Under what circumstances would that risk be justified? A market that is highly susceptible to steerage, experiencing high population growth, increased risk of losing to freestanding competitors and provides an opportunity to take market share from hospital competitors may be suitable for an aggressive freestanding imaging strategy.
Price transparency will fundamentally change the way consumers select healthcare services. Embracing this imperative is the only way healthcare organizations can effectively meet the demands of a growing market of cost-seeking consumers. Implementing the above tactics into your price transparency strategy will help you respond to the new patient-consumer and maximize revenue capture.