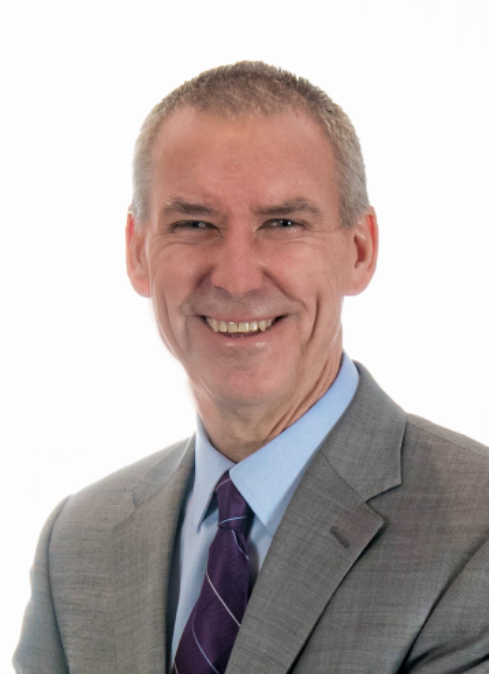 I want to take this opportunity to thank everyone for all their efforts throughout the year. As we wrap-up 2019, I would like to reflect on what is one of the most momentous years in our Company's history. Your hard-work, customer commitment and White Glove diligence resulted in over $50M worth of new business during the year… exceeding our goal by over $25M, and almost $15M higher than any previous year since our inception! Our business model with its emphasis on White Glove Moments, flexibility, quality and economic value resonates with existing and new customers, and has set us apart in the industry. Couple this with unbelievable talent throughout the organization, and we have a remarkable momentum machine with unlimited potential! Have a safe and happy holiday season, and let's celebrate our 2019 accomplishments while we look forward to another extraordinary year in 2020!
With deep respect and appreciation,


Sales & Marketing. SOLVED.
BIG WINS
I'm proud to share some news with our colleagues regarding Shared Imaging's recent win with Ocean Medical Center (OMC), one of the flagship facilities in the Hackensack Meridian Health (HMH) system.
Shared Imaging currently provides OMC with a Fulltime MRI and Mobile PETCT services. OMC recognized the need to upgrade their outdated MRI and PETCT technology and at the same time, transition their Mobile PETCT service to Fulltime due changes in patient demand. However, they were also in the beginning stages of planning for an Outpatient Imaging Center which created some uncertainty.
Over the course of several months, our Sales and Operations team met with key stakeholders from OMC to understand the dynamics of their local market, their technology needs and future growth plans for the Outpatient Imaging Center.
Throughout this process, the team did an exceptional job of understanding the client's clinical, operational and financial needs, and was able to customize a solution that will deliver value in each area. Shared Imaging was able to secure new 60-month agreements that will upgrade the Fulltime MRI and convert their Mobile PETCT service to Fulltime.
Our continued success with the HMH system is a result of the relationships we have built with them since 2015, and the White Glove service we have demonstrated across several functions including the call center, scheduling, staffing, transportation, service, asset management and field operations. This win will have an immediate impact on our business, and more importantly, has positioned us for additional, future opportunities with them. Congratulations team!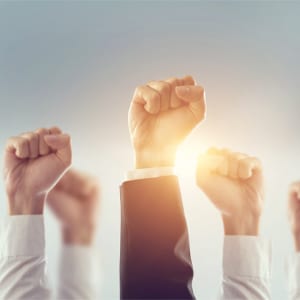 White Glove Moment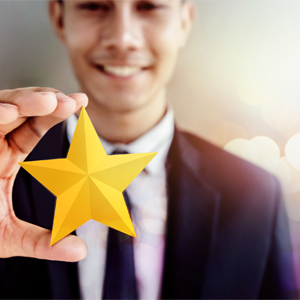 Amanda's Story
Amanda Forgione is a Shared Imaging Region Operations Supervisor supporting the Northeast, and the recipient of our 4th Quarter White Glove Moment Award for always delivering WOW experiences to her external customers, peers and direct reports!
With a background in PET/CT, Amanda joined the Shared Imaging team as a Technologist in 2010. After proving to be a top talent performer over the past 9 years, Amanda was promoted to Supervisor. In her role as Supervisor, Amanda wears numerous hats – continuing to scan on a regular basis, managing customer relationships, and overseeing a team of Technologists and Technologist Assistants alongside Judy Fickey. Her dedication and commitment to Shared Imaging's mission has helped contribute to some of our big strategic wins, including RWJ Barnabas Health and Hackensack Meridian Health.
Please join us in thanking Amanda Forgione for her dedicated service!
Radiologic Technology Week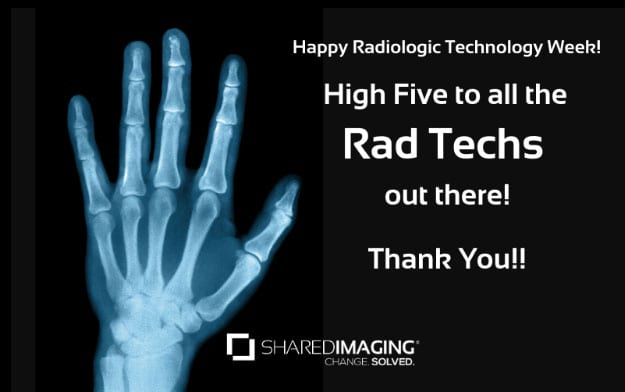 National Radiologic Technology Week is celebrated across the nation each year during the week of November 8th in commemoration of the discovery of x-rays by Wilhelm Roentgen in 1895 and recognizes the work of Radiologic Technologists in all imaging modalities.
Each year, we take this time to celebrate our Technologists and Technologist Assistants across the nation and thank them for the important role they play in our patients' care and healthcare safety overall.
The theme for the 2019 National Celebration is "Waves of the Future" which is very fitting for Shared Imaging as our organization continues to grow and evolve as we add more customers and expand our technology footprint! Our team of Technologists and Technologist Assistants will continue to flourish, and we couldn't be more excited about it. We simply would not be the company we are today without these individuals caring for our customers and patients.
Currently, Shared Imaging employs over 100 of the best Radiologic Technologists and Technologist Assistants! To express our gratitude for the work they routinely accomplish representing our company, each Shared Imaging Technologist and Technologist Assistant received a small gift of appreciation delivered to their home.
Although we celebrate the Technologists and Technologist Assistants for being the best group of imaging professionals around in November, we are truly grateful all year round for their contributions to our organization, our customers, and our patients!
Customer Sat Survey
Each year, Shared Imaging releases our Customer Satisfaction Survey so that we can better understand our customers' expectations and their experience on the services we provide. With the information received from the surveys, we are able to make improvements to organizational processes and behaviors. The overall goal for facilitating this each year is to never lose focus on enhancing the customer experience to achieve the White Glove Service every customer deserves as well as to celebrate the achievements that our customers are pointing out to us!
Our key areas of focus are sales, operations and field staff, equipment, transportation, marketing, customer service and overall experience. We are tremendously proud to say the ratings in 2019 were all higher than last year, many of them surpassing 2017's scores! The results of the survey were reviewed in the Fourth Quarter Town Hall meeting.
There are two areas that we would like to reiterate:
When asked about overall satisfaction with Shared Imaging, 90% of our customers were highly satisfied or satisfied vs. 86% in 2018.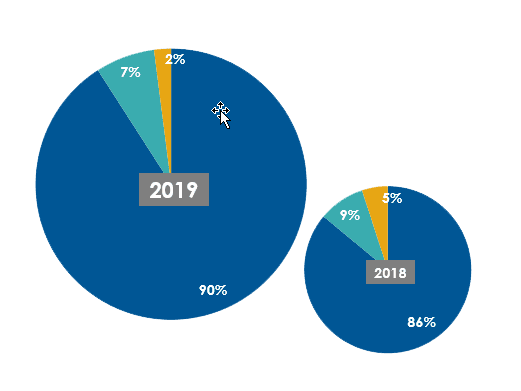 Of the respondents, 91% would definitely or likely recommend Shared Imaging to a colleague, up from 80% in 2018.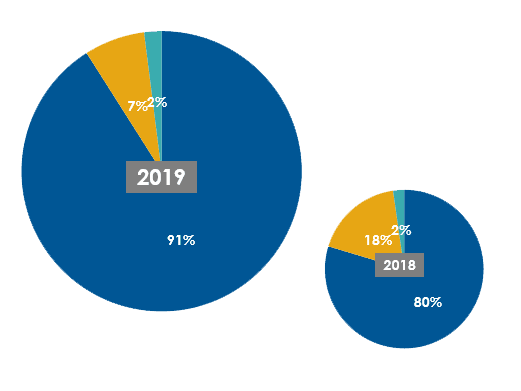 We believe that these trends will continue upwards as we continue to stay focused on our duties to provide White Glove Service. On behalf of the Executive team, we would like to say a big congratulations to each of you!
Listed below are just a few comments that our customers are saying about us:
"With Shared Imaging, our facility has been able to continue to offer our patients the highest level of care they deserve." – Customer in New York
"The techs and people who I communicate with are always available and helpful." – Customer in California
"Very satisfied with customer service and quality of equipment." – Customer in South Carolina
"We had some equipment issues that were beyond anybody's control, however they took some time to figure out and resolve. Shared was very responsive to these issues and further investigated these to ensure it would be resolved." – Customer in Iowa
"Fantastic staff provided." – Customer in Pennsylvania
Katie Harden, VP Operations & Jessica Jacob, Director of Sales & Marketing
WELLNESS PROGRAM
This program will allow employees to earn points throughout the year towards
A Shared Imaging contribution to your HSA (if you're on the Shared Imaging Group Health Plan)
A Shared Imaging charitable donation to an approved charity of your choice (if you're not on our Group Health Plan)
All employees are eligible for one free device
$34 discount towards a Garmin or Fitbit
Monthly Fitness Reimbursement
FT Employees will be reimbursed $15.00 per month
PT Employees will be reimbursed $ 7.50 per month
Wellness Extra Points
Smoking Cessation – 150 points
Annual Physical/Immunizations – 100 points
Vision Exam – 50 points
Dental Exam (up to 2x a year) – 100 points
Shared.Cares Events – Various
Motion Connected Account Activation Guide
STEP 1: Activate your Motion Connected Account on Desktop or Mobile Device
Mobile users: Download the Motion Connected app from Apple or Google Play Store and touch "Create Account."
Desktop users: Go to motionconnected.com/app and Click "Create Account on Desktop"
Use the following Activation Code: 169-J9D4C-C8C
Fill out the remaining information & click "Submit."
STEP 2: Link to your Fitbit or Garmin Account or to your Apple Watch

We want to thank everyone who generously gave back to their local communities this year through our SHARED.CARES. initiative. We're so proud of the impact we've had nationwide and can't wait to keep this momentum up in 2020.
Below are the events our employees participated in throughout 2019.
We're excited to continue to champion our SHARED.CARES. initiative and plan to participate in the following events in 2020:
Blood drive
50/50 Autism Awareness
Together We Rise
Trivia Night
Ronald McDonald House Meals from the Heart/Feeding America
Animal Shelter Volunteer
Making Strides for Breast Cancer
Smiles from Andie Sock Drive
How are you giving back to your community? Let us know so we can share your passions with the rest of Shared Imaging!
Located in iSolved under Employee Messages EXECUTIVE TEAM AWARDS
Gabriel Adan
Annette Agoun
Holly D'Angelo
Mark Belt
Greg Chambers
Richard Champoux
Henry Chavira
Samantha DeSilva
Shawn Hall
Dempsey Hazen
Douglas Hill
Tim Jackovich
Peter Kusenko
Rafael Lopez
Stephen Marlett
Michael McGrath
Sean Mendenhall
Timothy Mihaltan
Chantha Monh
Gilbert Montoya
Marcelino Morales
Randy Ramos
Monica Ranger
Sharon Rhone
John Wright NEW HIRES
October
Frankie Barbosa, Driver, California
Claudia Castro, PET/CT Technologist, California
Evi Ciriaco, US Technologist CA, California
Cassandra Cook, PET/CT Technologist, California
Rafael Lopez, Customer Service Engineers, Texas
Lily Rivera, Tech Aide, California
Keith Ying Leung, MR Technologist, California
November
Thomas Anderson, Paramedic, Texas
Paula Barnes, PET/CT Technologist, California
Vinetta McDonald, Tech Aide, California
Wendy Nestler, Staff Accountant, Streamwood
Daniel Pike, MR Technologist, New Mexico
Jesse Reyna, CT Technologist, Texas
Angel Soriano, MR Technologist, California
Huong Ton-Nu, PET/CT Technologist, California
Anthony Takii, Tech Aide, California
Truong Trieu, PET/CT Technologist, California
December
Doreen Cabrera, PET/CT Technologist, California
Alexie Carmouche, Business Development, Idaho
Pete Garcia, Tech Aide, California OPEN POSITIONS
PET/ CT Technologist (Full Time)- Vallejo, CA

Class A CDL Driver (Full Time) – Seattle, WA

Class A CDL Driver (Part Time) – Bellevue, WA

Class A CDL Driver (Part Time) – Olympia, WA

Class A CDL Driver (Part Time) – Seattle, WA

Class A CDL Driver (Part Time) – Silverdale, WA

Class A CDL Driver – Riverside / Upland, CA

CT Technologist (Part Time) – Halethorpe, MD

Medical Diagnostic Imaging Aide – Seattle, WA

Medical Diagnostic Imaging Aide – San Rafael, CA

Medical Diagnostic Imaging Aide (Full Time) – Los Angeles

Medical Diagnostic Imaging Aide (Part Time) – San Rafael, CA

Medical Diagnostic Imaging Aide (Part Time) – West Los Angeles

MRI Technologist (Full Time) – The Woodlands

MRI Technologist (Part Time) – San Rafael, CA

PET/ CT Aide (Full Time) – Halethorpe, MD

PET/ CT Aide (Full Time) – Sacramento, CA

PET/ CT Aide (Part Time) – Newark, NJ

PET/ CT Technologist (Full Time) – Olympia, WA

PET/ CT Technologist (Full Time) – Anaheim, CA

PET/ CT Technologist (Full Time) – Fontana, CA

PET/ CT Technologist (Full Time) – Riverside, CA

PET/ CT Technologist (Full Time) – Sacramento, CA