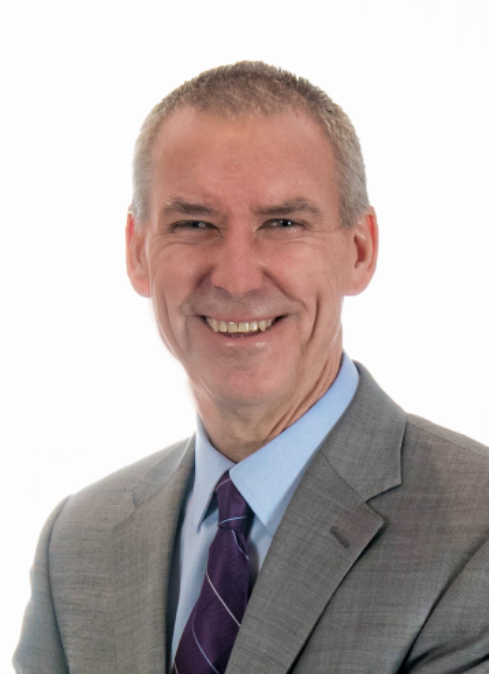 I am very enthusiastic about a leadership develop program we recently implemented. As an outgrowth of our most recent Employee Engagement Survey, each member of our leadership team is going through a 360° assessment process where they receive feedback from their team members, peers, manager, and other colleagues. This feedback will help them understand how others perceive their leadership abilities, and help them in their development as team leaders. As a part of the process, all managers will receive an individual coaching session with a Leadership Coach from The Impact Group. Ultimately, each manager, including me, will come away with 2 or 3 actionable tasks to facilitate their growth in becoming highly effective team leaders. For those of you participating in the survey process, thank you very much for your feedback, your participation will ultimately make us a better organization.
With deep respect and appreciation,


2020 Kickoff Meeting Recap & Service Awards
Dave Stewart, VP of Sales & Marketing
Katie Harden, VP of Operations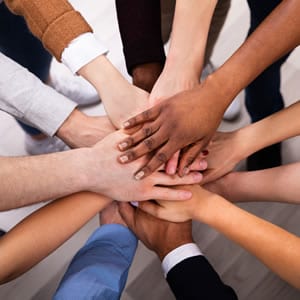 Each year, the Shared Imaging Sales, Operations & Leadership teams from our Streamwood office meet for a Kickoff Meeting to reflect on the prior year, recognize achievements, and focus on continuous improvements & priorities for the upcoming year. Our 2020 meeting was held in Las Vegas on Feb 26th and 27th. Our theme this year was 'Excellence – We are what we repeatedly do. Excellence is not an act, but a habit.' Our agenda for the meeting was structured to build upon our 2019 performance, further ingrain Excellence into our culture, and energize our Sales and Leadership teams!
Our Sales team kicked off the first day with a packed training agenda that included various topics. They planned for the Prospect Connect campaign, which is a customer outreach & lead generation program, learned the new Seismic platform, which will drive effectiveness with our marketing tools, built-out the key differentiators that set us apart from our competitors, and trained on mobile mammography.
In the adjacent room, the Management team's first day agenda was completely focused on Leadership development and included the introduction to our Shared Imaging Leadership Assessment Survey Process. You should have received Larry's announcement of this tool. This is a 360 review process to receive feedback from our leaders' team members, peers, manager, and other colleagues. This feedback will help us understand how others perceive their leadership abilities, and help in the development as team leaders.
We closed day one with a team building event and went on a Wild Goose Chase (AKA a scavenger hunt) along the Vegas Strip. It was very entertaining and Holly D'Angelo's team crushed the competition.
On Day 2, Larry and Sam led the team through the 2019 recap, which was really fun to relive since we had a stellar year filled with lots of accomplishments! They then took the team through our 2020 outlook including key priorities the leadership team must focus on and impress upon our staff as we continue down our path of Excellence. We also were updated on several other topics including cyber security, marketing initiatives, and updates on the Six Employee Engagement initiatives introduced at the town hall meeting in Q3 of 2019. We ended our two days together with our annual recognition dinner. This is always a fun night where we take the time to recognize a number of associates who had a big impact on Shared Imaging and our customers in 2019. Please join us in congratulating the following people for their outstanding contributions:
Products & Service Excellence
Jessica Jacob
Shawn Hall
Melissa Racine
Process Excellence
Samantha DeSilva
Christina Sturino
Judy Fickey
Holly D'Angelo
Jose Rodriguez
Customer and Commercial Excellence
Larry Holloway
Jose Aponte
Terry Santos
Lorena Alfaro
People Excellence
Claudia Munoz
David Stachowiak
President's Award
Joe McDonagh
WELLNESS CHAMPIONS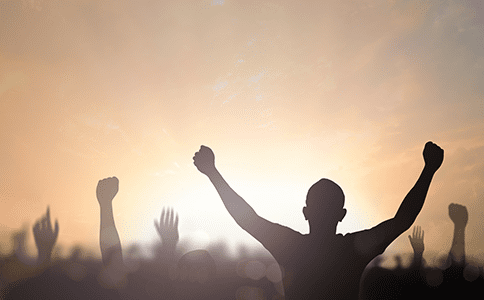 Congratulations to all our Wellness Champions who received a lump sum contribution towards an HSA account or a charitable organization!
| | | | |
| --- | --- | --- | --- |
| Judy | Fickey | Gold | $600 |
| Amanda | Forgione | Gold | $300 |
| Samantha | DeSilva | Gold | $600 |
| David | Stachowiak | Gold | $600 |
| Leslie | Cochran | Gold | $600 |
| Christina | Sturino | Gold | $300 |
| Melissa | Racine | Gold | $300 |
| Katelyn | Harodetsky | Silver | $200 |
| Claudia | Munoz | Silver | $400 |
| Terry | Santos | Silver | $400 |
| Katie | Harden | Silver | $400 |
| Huber | Suyuc | Silver | $200 |
| Annette | Agoun | Bronze | $100 |
| Alayna | Tomasone | Bronze | $100 |
| Monica | Ranger | Bronze | $200 |
| Christian | Moreno | Bronze | $100 |
We want to thank everyone who generously gave back to their local communities this year through our SHARED.CARES. initiatives. Below are the events our employees have participated in so far this year.
Blood Drive
Thank you to everyone who participated in our February Blood Drive. We had a record number of participants in this year's Blood Drive!
50/50 Raffle for Autism 
April is Autism Awareness Month and the SHARED.CARES. Committee is excited to host an event for this cause and EVERYONE can participate! Every 11 minutes a person receives an autism diagnosis and for over 50 years the Autism Society has been the leading resource for individuals on the autism spectrum. Half of the proceeds raised during this 50/50 raffle will go directly to the Autism Society and half will go to the winner selected via Facebook Live on April 2nd, 2020 which is World Autism Awareness Day. All of the details are below!
WHAT YOU NEED TO KNOW:
Who: All Shared Imaging Team members, their families, and friends- Please share the details as often as you can! The more we can get the word out, the more we can help this Foundation and the families they help support.
What: 50/50 tickets will be sold at $5 per ticket. Once purchased, all tickets will be either emailed or text to the purchaser. (please be sure to provide your email or cell phone number to receive a picture of your ticket)
Where: Tickets are available via Venmo or Paypal to Katie Harden by Wednesday April 1st. Drawing will be held on April 2nd and announced via email. Please put in the notes of the payment that this is for the "Shared Cares 50/50 Raffle for Autism"
Venmo: @KatieHarden_1024
PayPal: phone number is best, Please enter: 908-692-5107 (* Note, Catherine Harden comes up)
Why: To encourage employee participation for a philanthropic cause, to contribute to a foundation that helps so many individuals and families, and maybe win some money if you have the winning ticket!
What's Happening? 
There are many philanthropists among us, not just the SHARED.CARES. team. The committee wants to recognize and highlight what you are doing in your community/where you are volunteering!
The following list is what some of the committee members have been doing outside SHARED.CARES. to support their favorite charities and events.
Terry Santos participated in a meeting of the Alexander-Leigh Organization, an organization that addresses the unique needs of children requiring additional educational support.
On December 26th, Claudia Munoz and her family cooked a meal at the Ronald McDonald House in Oak Lawn in honor of her nephew.
Judy Fickey donated 35 running metals to Akron Children's Hospital; the hospital gives them to children when they finish physical therapy.
Christian Moreno's Indian Guide Group has collected over 200 holiday gifts for the Adopt-a-Family Shelter. 
We want to hear what you are doing in your community! Send an email and pics to Shared.Cares@sharedimaging.com so we can feature you in our future newsletters.
Located in iSolved under Employee Messages NEW HIRES
December
Sheryl Johnson-Bryan – MR Technologist, Washington
Sheila Hoines-Mead – Tech Aide, Washington
Stacey Strickland – PET/CT/MR Tech – Washington
Raymond Rangel – Driver
January
Victor Sagastume – Tech Aide, California
Megan Firman – Tech Aide, California
Yan Brodsky – PET/CT Tech, California
Krisanna Wessels – MR Tech, Texas
Joseph Aboagye – CT Tech, Maryland
February
Lorayne Yep – Tech Aide – California
Carmen Atangana – Tech Aide – New Jersey
James Lee – PET/CT Tech – California
Nadiel Arocho-Saez – PET/CT Tech – Washington
Adrian Petruescu – Field Service Technician – Western Region
Lacy Murray – Tech Aide – California
Rebecca Rasanen – Tech Aide – Washington
Raymond Nakashima – Regional Operations Supervisor
Reggie Jackson – Tech Aide – Maryland
March
Midora Gomez – Tech Aide – California
Ashley Lansburgh – PET/CT Tech – California
Aracely Castillo – Tech Aide – California
Jae Bae – PET/CT Tech – California
Antera Rhone – Tech Aide – California
Raymond Cockrell – Paramedic – Texas
Pablo Interiano-Rios – MR Technologist – California OPEN POSITIONS
Class A CDL Driver (Part Time) – Bellevue, WA

Class A CDL Driver (Part Time) – Olympia, WA

Class A CDL Driver (Part Time) – Seattle, WA

Class A CDL Driver (Part Time) – Silverdale, WA

Class A CDL Driver – Riverside / Upland, CA

Driver (Part Time, 2 days per week) – Fort Myers, FL

Medical Diagnostic Imaging Aide – Modesto, CA

Medical Diagnostic Imaging Aide (Part Time) – San Rafael, CA

MR/CT Technologist – Bakersfield, CA

MR/CT Technologist – Riverside, CA

MRI Technologist – Modesto, CA

MRI Technologist (Full Time) – San Rafael, CA

MRI Technologist (Full Time) – Sacramento, CA

MRI Technologist (Part Time) – San Rafael, CA

MRI Technologist (Part Time) – Houston, TX

PET/ CT Aide (Full Time) – Sacramento, CA

PET/ CT Technologist (Full Time) – Vallejo, CA

PET/ CT Technologist (Full Time) – Fontana, CA

PET/ CT Technologist (Full Time) – Riverside/Anaheim, CA

PET/ CT Technologist – San Diego, CA

PET/CT Technologist – San Jose, CA MILESTONE ANNIVERSARIES
One Year
Samantha DeSilva (December)
Noah Demmin (January)
Maria Landeros (January)
Rodrigo Macasu (January)
Chantha Monh (January)
Monica Ranger (January)
Sharon Rhone (January)
Diana Samis (January)
Melissa Starling (January)
Sofia Wachs (January)
Bill Cassidy (January)
Greg Chambers (February)
David Dolan (February)
Alayna Tomasone (March)
Five Year
Patrick Ranson (January)
Ten Year
Jose Rodriguez (January)
Twenty Year
Christina Sturino (March)