Predicting future healthcare needs isn't easy. With rising costs and continued cuts in reimbursements, healthcare organizations are looking for ways to be more efficient. Predictive analysis and its use in clinical decision making is revolutionizing the healthcare market. More and more imaging providers are turning to clinical demand forecasting – crunching numbers to help determine potential modality usage, patient demand and even to aid in deciding whether or not to build a new facility.
At Shared Imaging, we work with healthcare providers to understand the available data. We analyze changing demographics, payer mixes, reimbursement, and much more to help you make an informed decision on whether the market will provide enough demand to support the technology over a specified planning period. Over the years, we have learned some valuable market planning tips that we share below: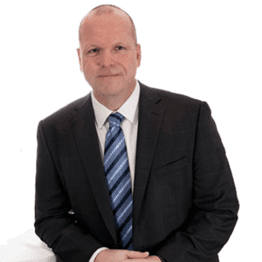 Dave Stewart
VP, Sales & Marketing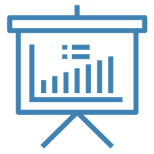 Big Data is a Must
Assessing the following types of data will help us predict how the utilization of services is expected to change over the next few years:
Population Demographics: population growth and aging, Medicaid expansion, payer mix and other demographic shifts
Clinical Indications: change in diagnostic and treatment trends by clinical indication
Volume by Imaging Modality: CT, MRI, PET/CT, interventional radiology, digital radiography and breast imaging
Competition: Where patients are going to receive service

Having the Right Planning Period is Essential
The planning period is going to be somewhat arbitrary, considering current market uncertainty, pace of technology change, and your organization's preferred timetable. With rapidly changing demographics and an uncertain healthcare market, a planning period of more than five years for an asset is not likely to be realistic. Things are simply changing too fast to confidently say that the asset you are procuring today will be the best asset for your needs 7+ years from now.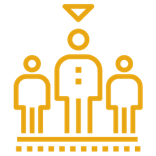 The U.S. Population is Getting Older
Today, more than 46 million Americans are 65 and older. By 2050, that number is expected to grow to almost 90 million. Between 2020 and 2030 alone, the timeframe the last of the baby boomers reach age 65, the number of older adults is projected to increase by almost 18 million. (U.S. Census Bureau) An aging population means more utilization of services, and this is likely to manifest in your planning period. You must account for it.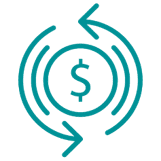 Shifting Payer Mixes
Because the U.S. population is getting older, not only will utilization of services change, but your market's payer mix is likely to change as well as more patients will be utilizing Medicare. Consequently, your average reimbursement for a particular imaging procedure will also vary. For purposes of long-term planning, it will be helpful to factor this in to ensure you have an adequate ROI for the technology.

Site of Service Analysis
Understanding current referral patterns and where patients are going for imaging procedures is critical to evaluating the viability of an imaging service line. We can assess whether patients in your market are going to a facility right across the street or are travelling to facilities outside of your market. If most of your patients are going right across this street, you may have more difficulty in gaining market share.
Whether you are planning a new technology project or want to get ahead of the game by evaluating your current imaging solution, the information we collect through clinical demand forecasting allows us to expand the conversation about how your imaging strategy will impact your business today and in the future. We are able to draw conclusions, identify go-forward opportunities, and develop a customized solution that will lower your overall costs.